Maple Bear Canadian Preschool is one of the 429+ educational institutions in 20 countries. As the name suggests, it follows the Canadian early childhood and elementary practices to start the lifelong journey of learning on the right note.
The joint venture between Modi Edutech and Maple Bear Global Schools Ltd., Canada is doing incredibly well in South Asia with branches in India, Sri Lanka, and Bangladesh. In Bangalore, it is located in Whitefield and is currently a top preschool. Maple Bear is one of the Best Schools in Whitefield 
In this article, we have discussed important details about the school that will help parents decide whether this is the right preschool for their children.
Location
Maple Bear Canadian Preschool is located in Subbarao Compound, Whitefield Main Road, Bangalore. Its proximity to IT parks makes it an ideally situated preschool for working parents.

Programs
The Whitefield branch offers 2 programs. They are as follows:
Bear Care Infant Program
Infants are active, competent learners. They do not need to be taught in the traditional sense. The Bear Care Program is structured around this understanding. Attachment between infants and care givers is vital for healthy growth and learning. This is why all infant programs at Maple Bear are organized in a safe environment with stimulating routines, activities, and experiences. The curriculum is designed to offer infants an unhurried environment with consistent routines, smooth transitions, and a lot of time for practice.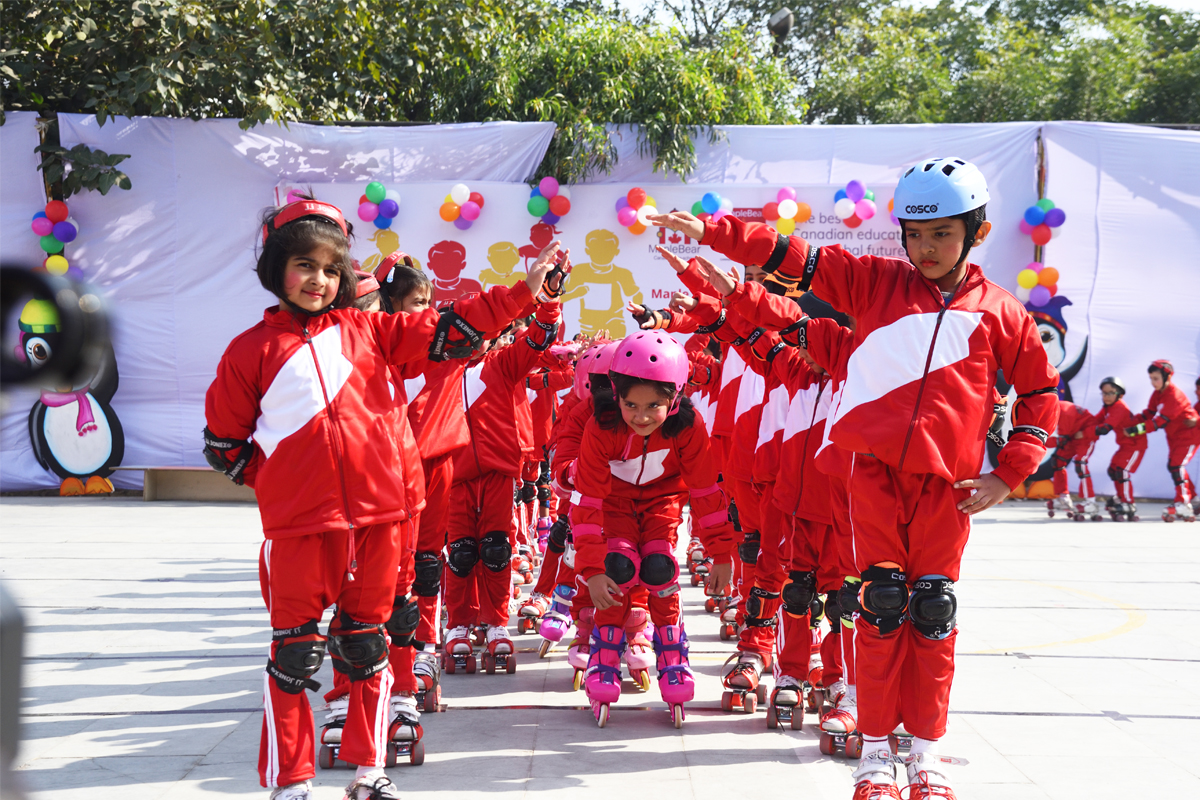 Preschool Core Curriculum
To ensure that all children get the best start to the educational journey, Maple Bear has high standards of learning. It prepares toddlers for elementary school by giving them knowledge about a wide range of topics. They also develop important skills that ensure great progress through school.
The preschool curriculum includes English Language Arts, Personal & Social Development, Science, Creative Activity, Physical Skills & Well-being, Mathematics, Language Development and Acquisition.
Fee Structure
The fee structure of Maple bear and MapleChamps is around Rs.1,80,000
Admissions
The Maple Bear Canadian Preschool admission enquiry form is available online. Parents may fill the form and enter any questions they may have. The school is usually quite responsive and will get in touch with you at the earliest. Alternatively, you can contact them on at centrecoordinator.whitefield@maplebear.in or call them on +91 9902 338 532 for appointments.
Maple Bear is a student-focused preschool that brings the essence of Canadian early childhood education to India. It nurtures its students in a healthy, stimulating environment and prepares them for elementary life & beyond.
We invite parents of Maple Bear students to comment with their thoughts and insights. It will help us enrich our article and help other parents.